Actu à la une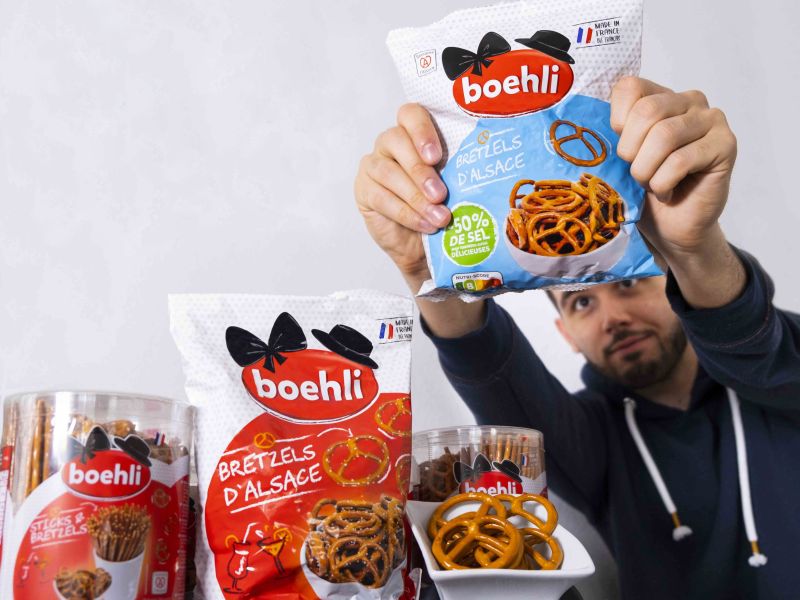 BOEHLI LAUNCHES ITS 50% SALT-FREE PRETZELS
Less Salt... More Pretzels
Boehli expands its family and launches its new 50% less salt pretzels!
In response to the growing expectations of salt-conscious consumers. Thanks to this new recipe combining taste and health, Boehli is able to offer the first pretzels with a B nutri-score.
Indeed, the recipe of the iconic Boehli biscuit has been revisited to offer a healthier but still tasty alternative!
See news