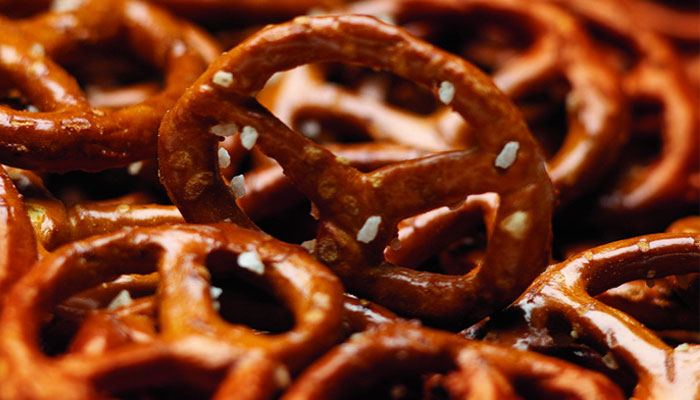 Let's go back to the beginning...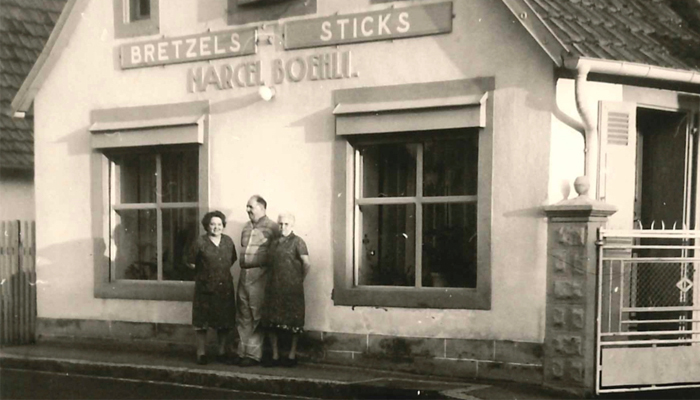 1935
This was the year it all began, when our founder Marcel Boehli opened his bakery in Gumbrechtshoffen. Freshly baked pretzels (or "bretzels", as they are known in Alsace) were the quintessential savoury nibble to serve at aperitif time in Alsace. The appetite for these delicious snacks, which were served in the region's cafés and restaurants, is what sparked the start of our success.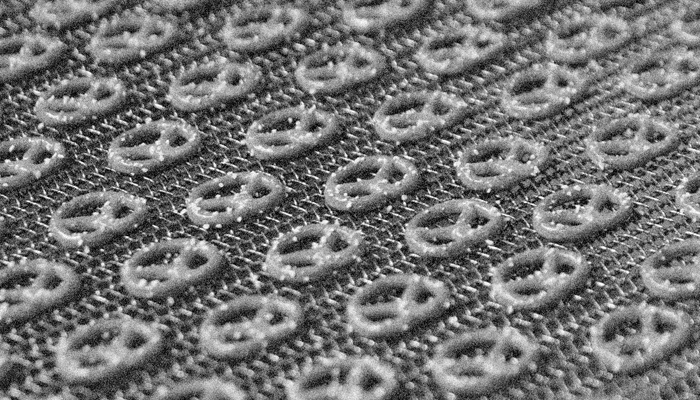 1952
Marcel Boehli devised a system for making mini pretzel snacks. He decided to set up new production lines, first for pretzels and then for pretzel sticks. And so the irresistible Boehli snack was born! Marcel was a true visionary.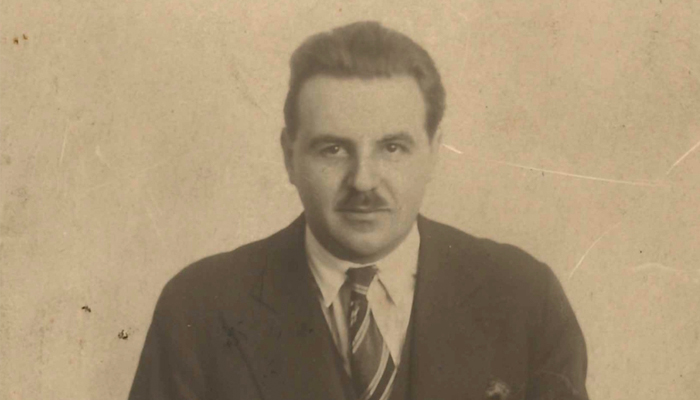 1967
Our dear founder retired and handed over the reins of the company to his daughter, Colette Nagel.
The Boehli tradition remained in good hands.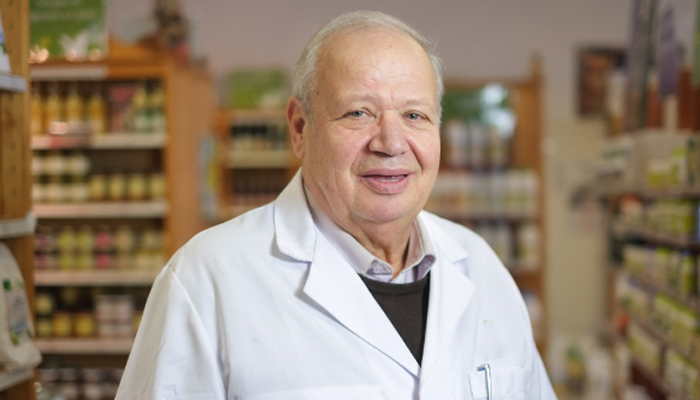 1998
Edouard Meckert acquired Boehli and decided to expand the company even further by building a 2,000 m² factory in Gundershoffen, the neighbouring village. These local roots remain strong to this day, and the Boehli spirit is still alive and well!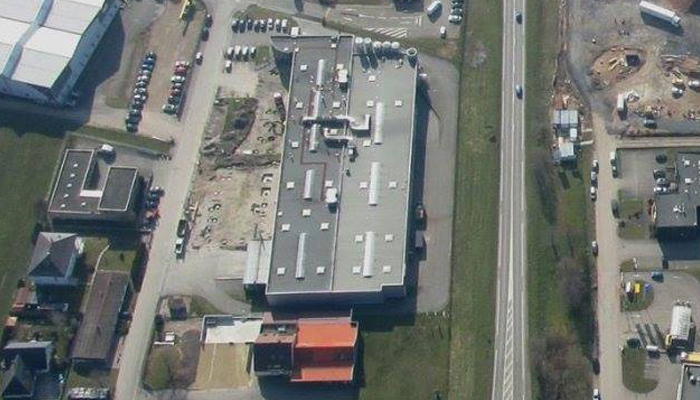 2006
The factory was extended and now covered 4,500 m².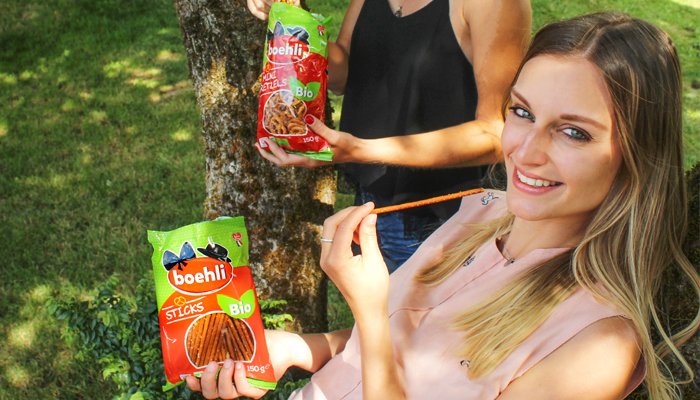 2008
Organic tastes good and does us good too. So... Boehli launched an organic range, ensuring we offered something for everyone to enjoy!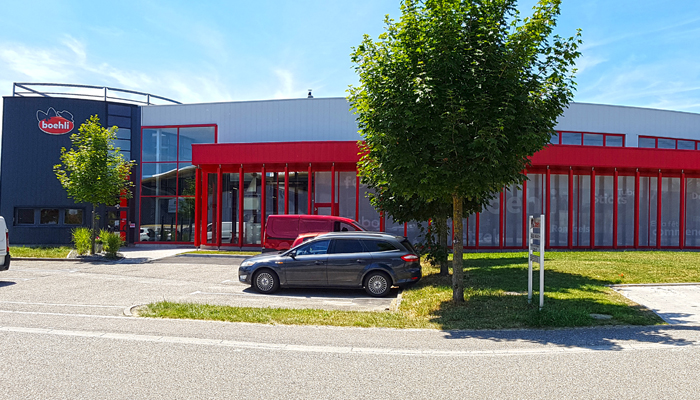 2016
An additional expansion brought the size of the factory to over 6,000 m², with six production lines.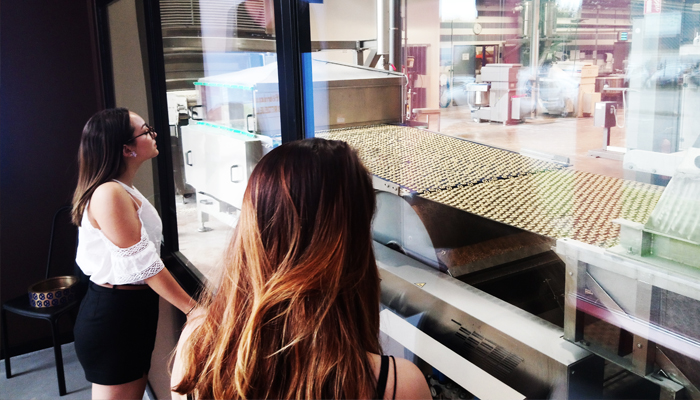 2017
This was a great year for Boehli! With the inauguration of the Pretzel Factory visitor centre, our vision of opening up our factory to the general public so they can see how our Pretzels are made finally became a reality! Our visitor centre is much more than a museum – it shows you how Pretzels are made and shares all the secrets behind making this famous snack.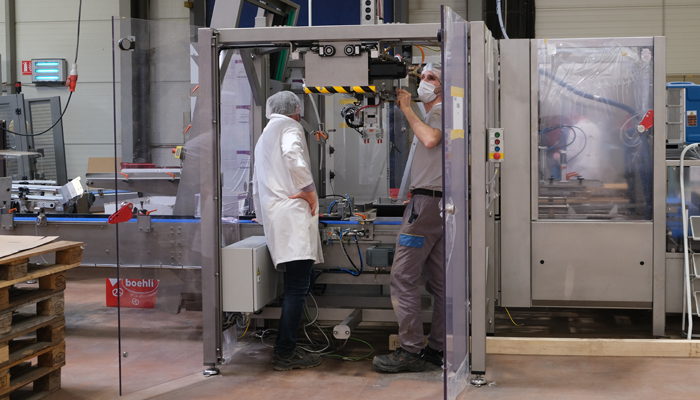 2019
The factory embarked on a modernisation plan: the Pretzel Factory of the future 4.0.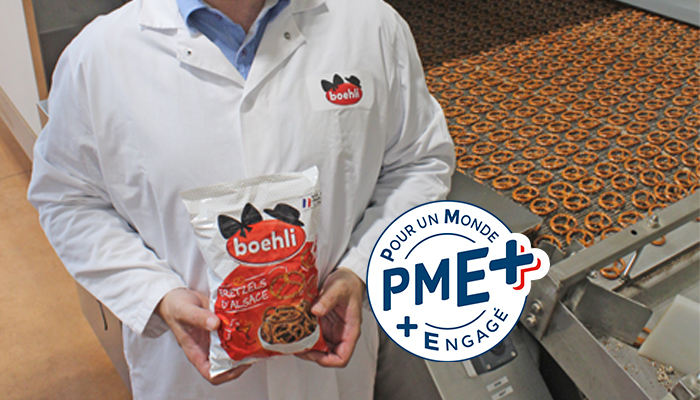 2021
Boehli was awarded SME+ accreditation.
This accolade is the result of our commitment to supporting the local community and our various socially responsible initiatives, including:
- Our commitment to recyclable packaging
- Participation in student training
- Support for local initiatives, including charitable projects
- Our transparent manufacturing process, which our new visitor centre, the Pretzel Factory, helped make possible
And there's more to come.