Producing our (delicious) snacks!
We produce more than 24 tonnes of snacks per day.
One Pretzel weighs approximately 1g, so you can guess how many Pretzels that must be!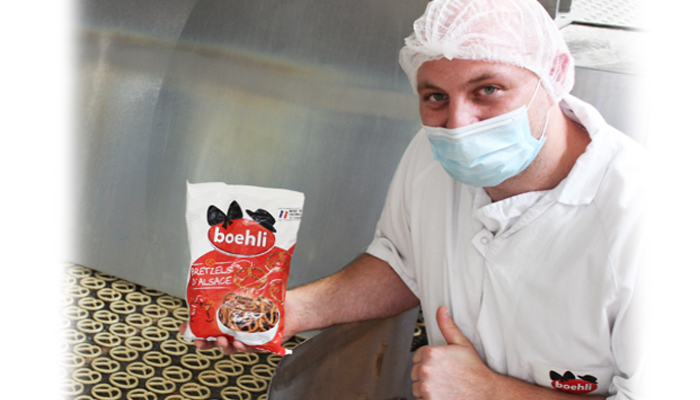 The Boehli team
The Boehli team consists of our 70 employees who always put their heart and soul into bringing you high quality Pretzels (that taste really good)!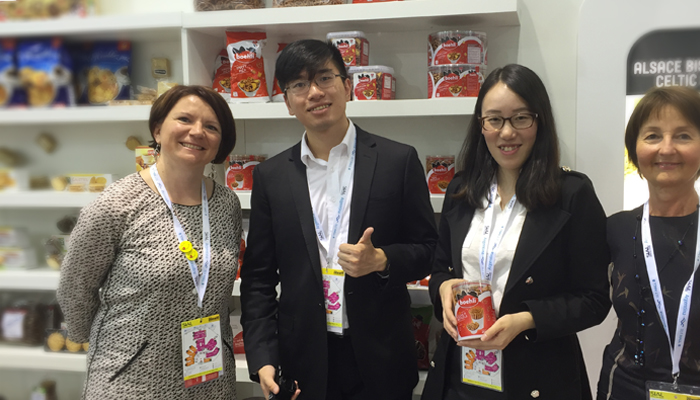 Boehli Pretzels travel all over the world!
39% of the Pretzels we sell are for export overseas.
That's how much people love our Pretzels, all over the world! Our snacks can be purchased in over 25 countries, including Germany, Japan, the United Arab Emirates, South Korea, Australia and Denmark.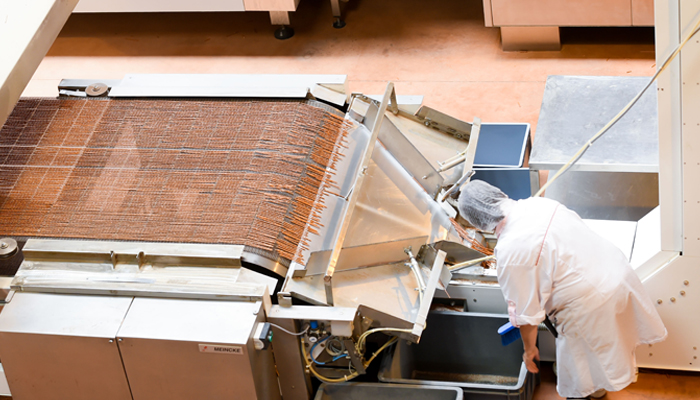 Our factory
Our factory is based in Gundershoffen in northern Alsace and is equipped with six production lines.
There are two production lines for Pretzel Sticks and four lines for our regular Pretzels and other savoury snacks. Why not visit the Pretzel Factory and see how it all works!