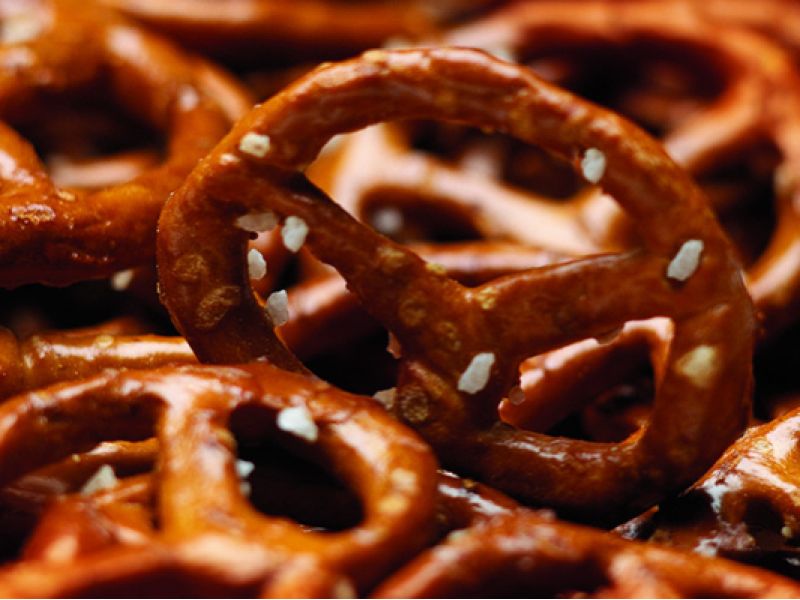 How can all Pretzels have that beautiful, shiny brown colour?
This is thanks to a little secret method: Before they are baked, they are soaked in a solution of water and sodium hydroxide.
This soaking process also functions as an acidity regulator, which is required by European directives.
Would you like to make your own pretzels at home?
Use this secret method and soak them in a solution of water and baking soda before putting them in the oven. Nobody will guess they're homemade!
Go back